nacsingapore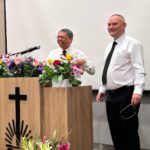 Once a year, the congregation in Singapore eagerly anticipates the visit of the District Apostle. Despite some delays, the faithful in Singapore rejoiced as they were blessed with a visit from the Apostles. On Sunday, October 15, 2023, District Apostle Edy, accompanied by Apostle Fred Wolf and Apostle Samuel Hadiwidagdo, delivered a powerful message based on John 3:17: "For God did not send His Son into the world to condemn the world, but to save it through Him." Continue reading →
Divine Service Date: 15 Oct 2023
Time: 10.30 am
Venue: Ibis Hotel, Jasmine Room, Please find exact location here
District Apostle Edy will visit Singapore together with Apostle Wolf and Apostle Samuel from 14 to 15 October 2023.
After the divine service, we will gather for fellowship with him and the Apostles.
We look forward to welcome District Apostle Edy, Apostle Samuel and Apostle Wolf.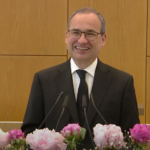 Dear brothers and sisters, we look back on an eventful year in which we experienced the nearness and guidance of our Lord in one way or another. One thing is certainly true, also in 2022 God continued to pursue His plan of redemption and led us closer to our goal: the participation in the first resurrection to serve Christ as priests and reign with Him in the kingdom of peace. This is what we read in Revelation 20: 6. Continue reading →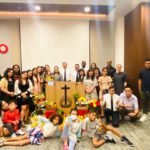 Singapore congregation celebrates Thanksgiving day 2022 on 2nd October. Passages from Psalm 145:2-3 are used as a basis of the sermon "Every day I will bless You, and I will praise Your name forever and ever. Great is the Lord, and greatly to be praised; and His greatness is unsearchable." Continue reading →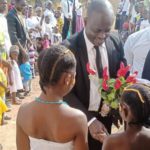 The structure and features are always the same, but the content is always new and different. The latest edition of community is ready to be distributed in many languages and with news from around the New Apostolic world. Continue reading →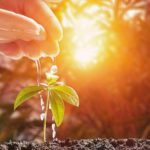 The Lord creates new things. He also creates new knowledge through the Holy Spirit, and He leads us into the perfect knowledge of Jesus Christ.
I know that one or the other has trouble with these new insights. For years you believed certain things, it was preached for years, and now everything is different and new.
What is more important now? What you believed, said, preached, or heard for years? Or what comes from the Holy Spirit and brings us closer to Jesus Christ? Continue reading →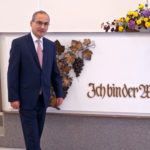 As of January 2023, it will also be possible for women to be ordained to ministry. Why? See and hear the explanation by our Chief Apostle Jean-Luc Schneider in his video address. Continue reading →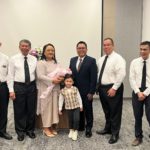 Accompanied by Apostle Samuel Tansahtikno, District Apostle Edy Isnugroho visited Singapore on 23rd and 24th July 2022. This was the first time he was able to visit this part of the working area of Apostle Fred Wolf after the pandemic Covid-19. The joy of the Apostles and the congregation was great. Continue reading →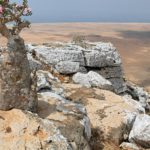 In Isaiah 43: 19 it says: "Behold, I will do a new thing, now it shall spring forth; shall you not know it? I will even make a road in the wilderness and rivers in the desert."
Unfortunately, ugly and negative things tend to be far more apparent and easier to see than the beautiful things around us. You do not even have to really look for the negative, Continue reading →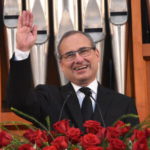 After being delayed for approximately 2 years due to the covid-19 pandemic, Chief Apostle Jean-Luc Schneider was finally able to visit the children of God in Argentina. He was accompanied by all the District Apostles and District Apostle Helpers from around the world in a Pentecost Divine Service at our central church in Buenos Aires. Continue reading →