nacsingapore
Christmas Divine Service: Sunday, 24 December 2017 at 10:30 a.m.
Monday, 25 December 2017: No Divine Service
Year End Divine Service: Sunday, 31 December 2017 at 10.30 a.m.
Monday, 1 January 2018: No Divine Service
New Year Divine Service: Sunday, 7 January 2018 at 10.30 a.m.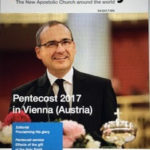 Our magazine "community" No. 4/2017 has been published and can be downloaded from this Webpage. Print copies will be distributed in the congregations. Continue reading →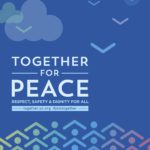 On 21st September we observe the International Day of Prayer for Peace. Together for PEACE, Respect, safety and dignity for all goes this year's message of the United Nation.
Christians remember the famous greetings of Jesus: PEACE BE WITH YOU. Yet also the Psalmist desired the city of Jerusalem be filled with peace and salvation from within and that its inhabitants should share in it, as expressed in a pilgrim song record in Psalm 122.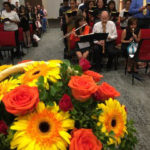 16/17 September. The District Apostle visited Singapore together with the responsible Apostle Fred Wolf and Bishop Samuel Tansahtikno and met the local ministers in charge for a meeting of deliberations on Saturday. To be a servant of God, the concept of ministry as well as administrative government compliance issues were on the agenda on Saturday.
In Singapore at 4 p.m., however please be at the Ibis hotel by 3:30 p.m. in order not to miss out the pre information!
4 June 2017 Pentecost Service
Time: 3:30 pm
Venue: Ibis Singapore Bencoolen
Room: Jasmine Room
The divine service will take place at the famous Vienna Concert Hall, which offers seating for some 2,000 attendees. The Chief Apostle will serve in German and be translated into English phrase by phrase. The signal recorded in Vienna will then travel by satellite to Germany, to Neu-Isenburg, near Frankfurt am Main. There, in the studios of the Bischoff Verlag in Frankfurt, interpreters will stand ready to pass the message along in a total of 22 languages and transmit it further via stream to Singapore.

Palm Sunday, Good Friday and Easter, again we celebrate high-feasts of Christianity. Such days should not be lived through without reflection on their meaning. We remember the high light of the life of Jesus. Our thoughts are directed to His entrance into Jerusalem and visit at the temple where He made a clear statement. The victory of Jesus Christ over evil and His resurrection is essential for our own resurrection day. Continue reading →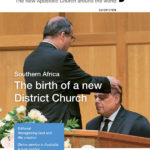 This year's second edition of our worldwide congregation magazine is available. Download from this website, get hard copy in your congregation. The publication of the New Apostolic is a very informativ read. Spiritual topics are covered, soul care, doctrine explained, stories concerning our faith, news and most importantly the Chief Apostle's proclamation of the living word. Even a children section and pictorial of our activities in South East Asia are not missing. Your feed back is appreciated.
Palm Sunday, 9 April 2017: Divine Service at 10:30 a.m.
棕樹主日: 2017年4月9日, 星期日 早上10:30聚會
Good Friday Divine Service: Friday, 14 April 2017: Divine Service at 10:30 a.m.
受难日崇拜聚會: 2017年4月14日,星期五 早上10:30聚會
Easter Sunday: 16 April 2017: Divine Service at 10:30 a.m.
復活節日: 2017年4月16日, 星期日 早上10:30聚會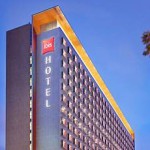 Last Divine Service at The Verge (SHRI) will be on 22 Jan 2017.
Information on new location for Sunday Divine Service (with effect from 29 Jan 2017):-
Ibis Singapore Bencoolen (hotel)
Jasmine Room
170 Bencoolen Street
Singapore 189657
(Please note that entrance to Jasmine Room is through a separate door outside the lobby)
See Map below for direction.
Time: 10.30 am to 11.30 am
Contact: Gary Chan (Tel: +65 91818323)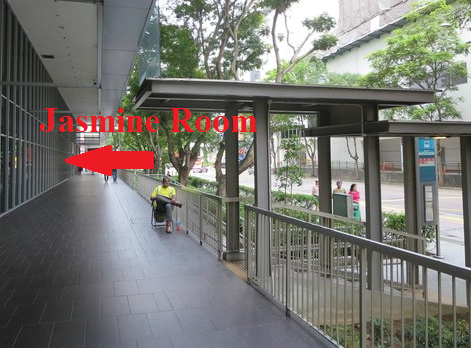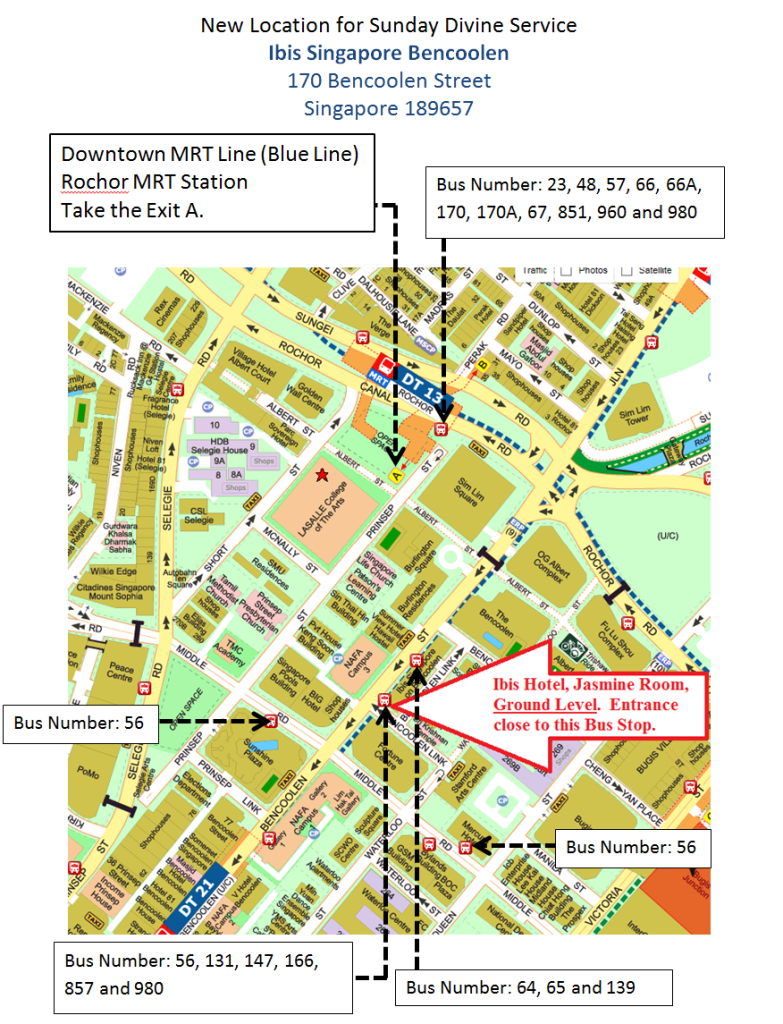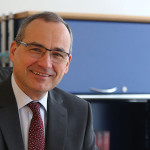 All new apostolic congregations celebrated the beginning of the new year with a commitment to glorify God, our Father! 
Now to our God and Father be glory forever and ever. Amen 

(Philippians

4:20

)

The Apostle Paul said "NOW". Praise and worship is the essential task of all Christians and also today, this call is for "NOW"
To glorify God is our program for 2017 and that is more than the expression of an emotion:  It is the result of Holy Spirit's work in our soul and thus consists of three tasks.
1. RECOGNISE the greatness of the Father in His creative activity
2. THANKFULNESS by expressing gratitude for His gifts
3. PROCLAIM His glory by behaving like children of God
Let us join together in this effort and allow the Holy Spirit to guide us so that we may all glorify our God and Father with one mind and one mouth.

(Romans 15:6)