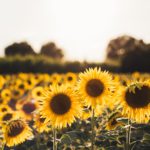 These things I have spoken to you, that my joy may remain in you, and that your joy may be full.
John 15: 11
Introduction
The Bible text for today's devotional is taken from the farewell discourse of Jesus. Shortly before His crucifixion Jesus once again speaks at length to His Continue reading →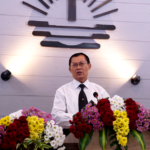 "Therefore we were buried with Him through baptism into death, that just as Christ was raised from the dead by the glory of the Father, even so we also should walk in newness of life. For if we have been united together in the likeness of His death, certainly we also shall be in the likeness of His resurrection." (Romans 6:4,5).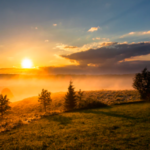 Thoughts on the Bible text:
Oh, taste and see that the Lord is good: blessed is the man who trusts in Him! Oh, fear the Lord, you His saints! There is no want to those who fear Him.

Psalm 34: 8–9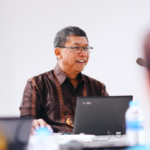 The Church Leader hereby announce the following matters:
1. Divine services are held normally, that is, with the attendance of Brothers and Sisters in the church, as well as by streaming. Divine services in congregations can be held normally if the local conditions allow and it depends on the direction and policy of the local national government. If divine services in a congregation have not been able to be held normally, they will still be held via streaming. Health protocols, social and physical distancing must be kept in mind. If the government limits the number of participants in divine services, we must adjust to it.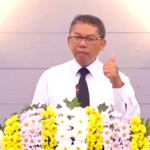 Despite many hardships and difficulties, there are still many reasons for us to continue to testify God's teaching to our neighbor in need. District Apostle Edy Isnugroho revealed this in divine service on Sunday, April 26, 2020. Continue reading →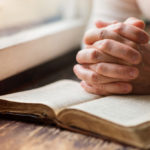 God hears our prayers and sometimes He also answers them—as long as they reflect His will. God always has an ear for those who believe and there is no situation where God could not help. Continue reading →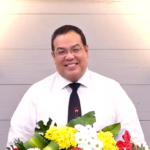 Do you believe this?" This question was raised again by the Spirit to all of us at the divine service via streaming Sunday, April 19, 2020, led by Apostle Samuel H. Tansahtikno. This sentence comes from the conversation of the Lord Jesus to Martha before the raising of Lazarus. The Lord make it clear to Martha, that the resurrection to eternal life is contingent on faith in Him.
Jesus said to her, "I am the res- urrection and the life. He who believes in Me, though he may die, he shall live. And whoever lives and believes in Me shall never die. Do you believe this?" These words from John 11: 25-26 form the basis of the divine service. Continue reading →